PERSONALIZED CANVAS
customers are viewing this product

SAVE YOUR MEMORIES AS ART
ZyinArtist Studio Can help to transform your photo into a personalized canvas print. We can make any quantity and size of panels as you need up to total canvas size 40''x60''(102x153cm). We listed some regular sizes there. if you want to customize the canvas size, please feel free to contact us=>support@zyinartist.com. Also, we can add text quote or edit existing images to fit your needs.
HOW DOES IT WORK?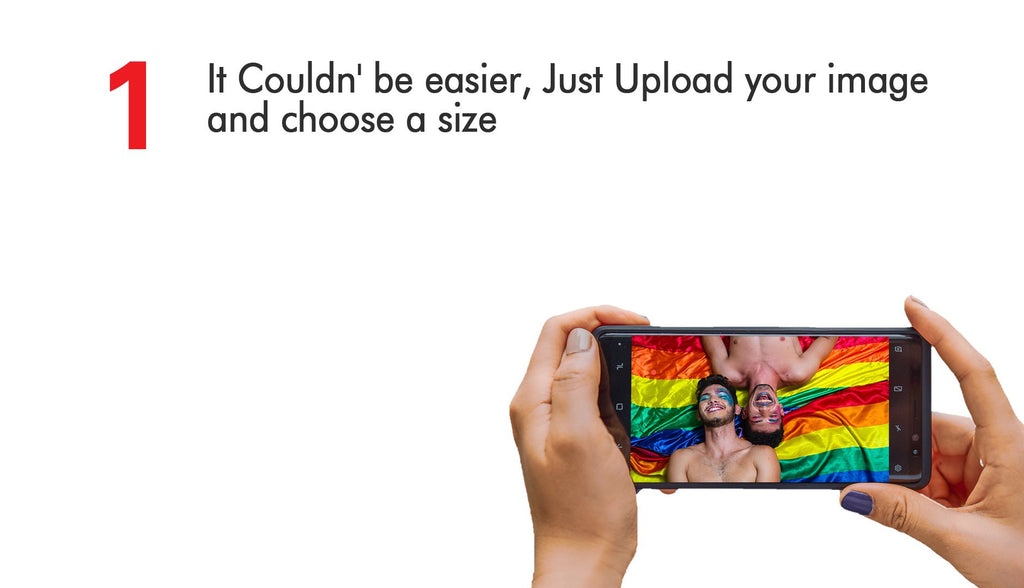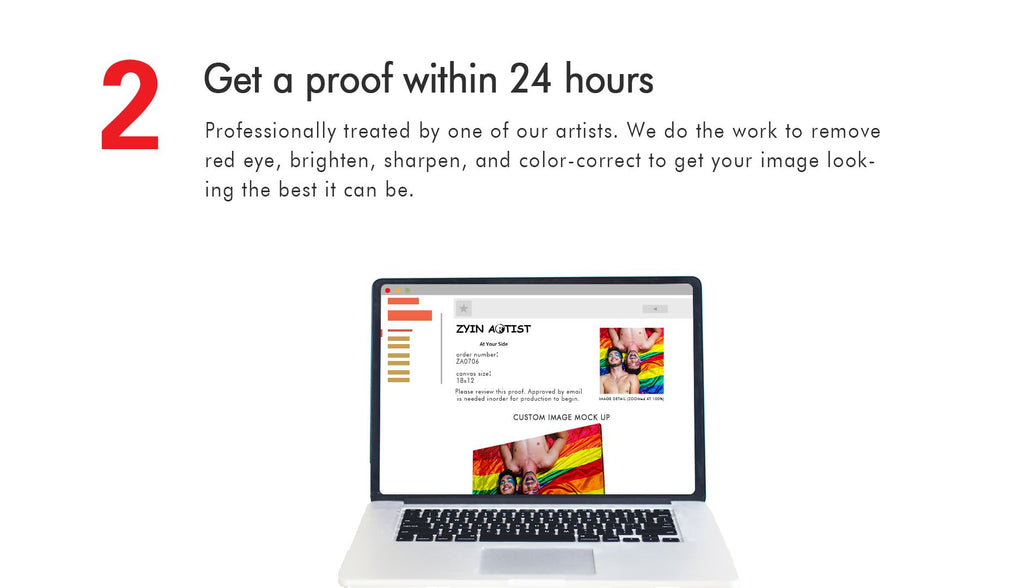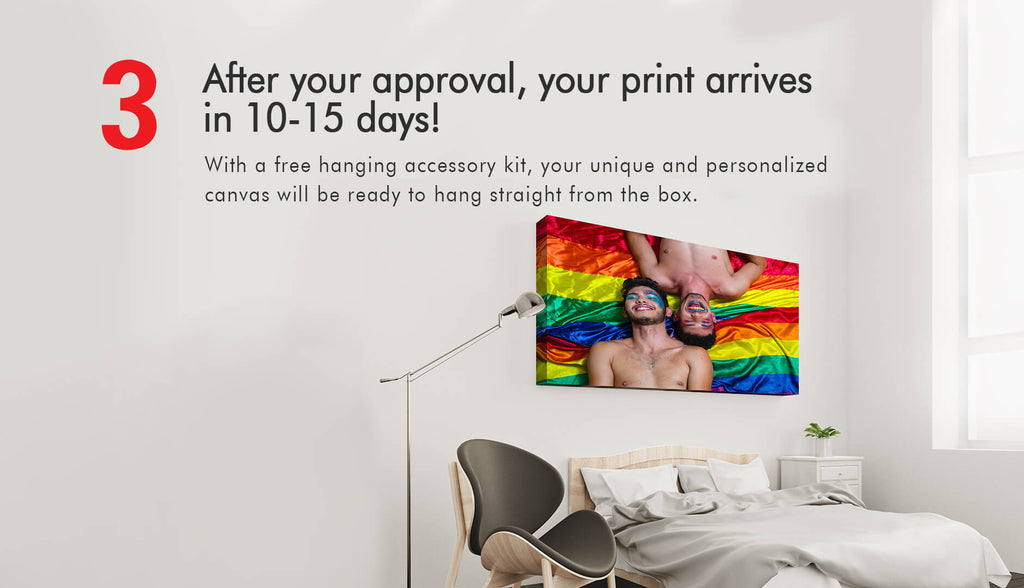 PERSONALIZED CANVAS SETS
We recommend that you upload the biggest, highest resolution image you have (the image must be at least 2160 pixels high x 1680 pixels wide for large and 1440 high x 960 wide for medium, each image must be a minimum of 1M to ensure a high-quality print).* The larger the image, the better!

For the best results, do not upload from your phone

You may upload photos that are formatted as "Jpg", "tiff", "PDF", "PNG","PSD",or "AI"

Photo-to-Art is not am image storage or hosting service. Therefore, the images you upload are made accessible for limited periods of time. If you upload images but do not purchase any prints, your image will be accessible for 7 days. if you purchase prints, you will have access to your image for at least 30 days from the date of purchase.

Our prints are made to order by hand. creating your canvas, framing it, and getting it delivered can be

10-15 days. 
GALLERY WRAPPED CANVAS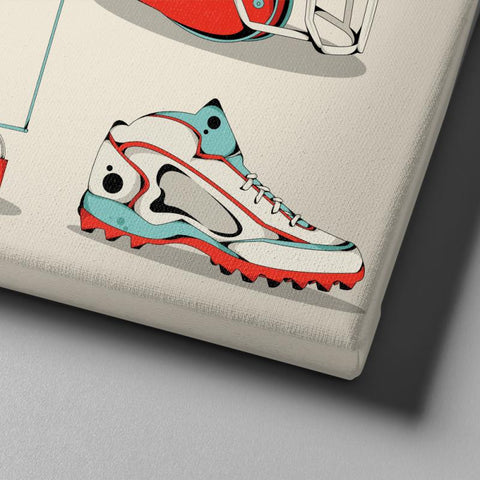 All of our artwork comes gallery wrapped. the image is stretched around the sides and stapled to the back of the wooden frame. Your piece of art will be READY TO HANG. and will include an easy-to-use hanging kit.
FlOATING FRAMED CANVAS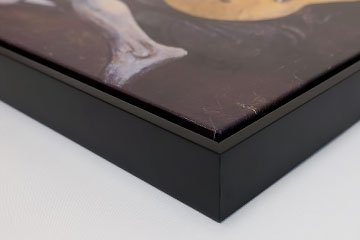 A little"armor for your art" that won't obscure the canvas. Your canvas print is gallery wrapped and mounted to a 2'' thick, elegant, black hard wood frame. the art is inset, leaving a 3/8'' space between the art and frame, creating the illusion that your art is "floating''.
PRODUCT DETAILS
Every canvas print is hand-crafted, made on-demand at our workshop, and expertly stretched around 100% Pine wood stretcher bars. We only use industry-leading archival Epson's "Live Color GS3" Solvent Ink to achieve the most vivid and high-definition prints possible. 
UNIQUE FEATURES
Epson PrecisionCoreTM TFP Micro Piezo print head technology
Epson's "Live Color GS3" Solvent Ink is certified by GREENGUARD and French-VOC (A +) and meets the certification standards of AgBB and Nordic Swan.
GS3 Solvent ink can provide a better color Gamut and ensures for sharp photographic reproductions with flawless color fidelity.
Water, Fade, Scratch, Crack &Warp Resistant

High Quality 380 gsm Matt Cotton
100% Guaranteed
*Everything is HAND framed so there may be a VERY SLIGHT discrepancy between the pictured image and the final product. Rest assured we will NEVER send anything out that isn't as close to perfect as possible.
Shipping Policy
•Asia 5-7 Days
•Europe 4-8 Days
•The United States,Australia,New Zealand 5-9 Days
•Rest of the World 7-10 Days
When your orders ship, Your tracking information is automatically sent to you via mail you provided during checkout. If you have any questions about your tracking, Don't hestitate to reach us If your order hasn't shipped throughout the regular time,Please feel free to contact us ! We'll resolve any issues asap.